London, the most visited city in Europe. And for good reason. You could spend years wandering its historical streets and never discover all that it holds. Unless you're British, you've probably traveled far to get to jolly good London. In such a timeless city, there's plenty of entertaining things to do. London is filled to the brim with free tourist attractions and hidden gems. Unless you've got money to blow, you're probably traveling on a budget. In a city with so much to do, you'll want to cover as much as possible without spending all your money. Here is a mix of the top ten things to do in London that are either free or worth indulging on.
Free Walking Tours
Free walking tours are a great way to get to know any city on a budget. In London, this is no exception. In such a diverse city there are different walking tours to venture out on. Free Tours offers tours such as Jack The Ripper, Harry Potter, and even a Free London In a Day tour. Each tour has its own flavor depending on the participant. To get the most bang for the buck you won't be spending, you'll want to do the London In a Day tour. On this tour, you can head to the Tower Bridge, Churchill War Rooms, and the Horse Guards Parade. On these excursions, you'll be led by knowledgeable and fun tour guides. There's London, and then there's Harry Potter London. Step into a world of magic by embarking on a free Harry Potter tour where you'll cover places like the Leaky Cauldron and Diagon Alley. Wands not included. And while it's definitely not required, tipping is greatly appreciated.
Participate in Afternoon Tea
Nothing could possibly be more British than taking time to sit down in the afternoon for a cup of tea. Londoners take their tea time very seriously and you should too while visiting. Depending on the kind of experience you want to have, there are exquisite tea times and casual tea times. If you are looking for an over-the-top experience head to The Savoy along the Thames. This quintessential tea experience will be filled with clean linen napkins, endless finger sandwiches and scones, and of course a plethora of tea to choose from. If you are looking for something more casual for the everyday Brit, head to a place like the Roast in London Bridge. Looking for tea with a view? The Shard Oblix Restaurant will let you sip on your tea 32 floors up from the ground with 360 views of London.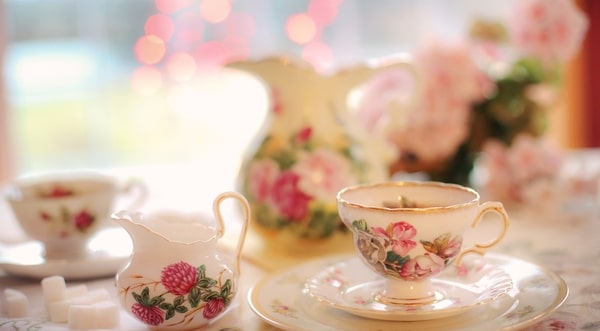 Buckingham Palace Guards
The royal weddings were some of the most watched televised events in history. The royal family has more pomp and circumstance than the rest of us know what to do, so we will watch admiringly from afar. Seeing the changing of the guards can be a culturally rewarding experience. The changing of the guard occurs every day at 11:00 A.M. sharp, except for Sunday's which happens at 10:00. The view is first come first served, so make sure to head over to the palace extra early to snag a spot up front. Changing of the guard began in the year of 1656 and the tradition is held in high regard for the royal family. There's nothing more quintessentially British than the royal family. It's okay, we know you just want to see the fluffy black hats up close.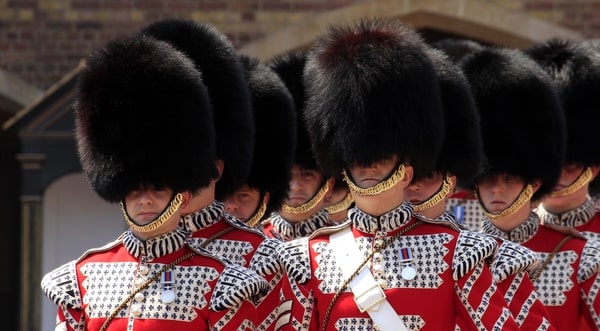 Free Museums
Did someway say free art? When it comes to access to the arts and sciences, London knows best. The Tate Modern and Tate Britain are just to name a few where you can wander and educate yourself for free. What better way to indulge in the arts than that? There are 23 different museums in London that are offered to the public for free. Some are obscure at the National Maritime Museum. There's no better way to learn about the history of a city than in a museum.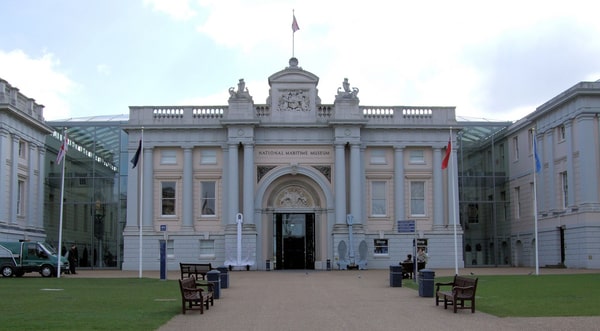 Bike Everywhere
There's no better way to get around London than on two wheels (well, except maybe a classic red double-decker bus). Between all the scones at tea time and the curry dinners, you'll probably want to work them off with some leisurely biking. Using Santander bike docks will help you get around London in the most adventurous way possible. Satander bikes are located all over the city and are never far from reach. The best thing you can do is download the app where you can find different docking stations. You can also see how much time you have left on your ride and there is a map that shows where all the docking stations are and which are closest to you. The first half hour is free after that is relatively cheap to continue riding. There are bike highways to keep you safe from getting stuck in London traffic. Biking along the Thames will be a truly memorable experience.
It's Show Time!
Shakespeare? Yes, please. In a city that birthed one of the greatest playwrights in history, it's only fitting to go to a show. London's history of theatre is one that cannot be compared to anywhere else in the world. Heading to the Shakespeare's Globe is great to catch up on history and see a show. The Royal Opera House in Convent Garden is great if you'd love to catch a ballet or opera. Whether it's Wicked, The Lion King or Mama Mia! Trot down to Westend, better known as theatreland to catch a show. There are dozens of shows to choose from. Don't miss out on the endless amount of great shows to see in the city. And if a show ticket is just too much to pay for, consider heading to a free comedy show at the Theatre Royal Stratford East on a Monday.
Indulge in English Delicacies
London is a city filled with delicious and diverse foods. No foodie could ever go hungry in a city like this. Looking for the best Indian food outside of India itself? London's got it. Sit yourself down at Ganapati and delight in a curry dish. You'll want to work up an appetite in the morning for a full English breakfast. This breakfast usually consists of sausage, bacon, black beans, eggs, mushrooms, tomatoes, toast and marmalade. Fish and chips is another dish you cannot miss while you're in fabulous London-town. Whether you go to a high-end restaurant or a food truck, it's hard to have a bad fish and chips experience in London. Head over to the Kerbisher & Malt, a fish and chips chain restaurant across London.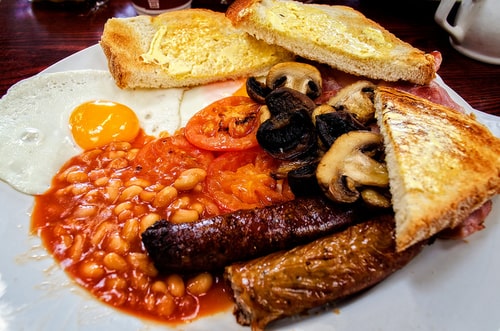 Wander in Hyde Park
London can be a fast-paced and overwhelming city. Take a break meandering (or biking) through Hyde Park. Hyde Park is a 350 acre Royal Park located in Kensington. In the springtime enjoy the flowers in bloom and in autumn witness all of the colors change. Feed ducks while sitting down and enjoying an afternoon lunch at the Serpentine Bar & Kitchen. Watch groups of kids and adults playing soccer in the open areas. Find the Serpentine Art Gallery located in the middle of the park and see who is currently being featured.
Witness St. Paul's Cathedral
You don't have to be a practising Catholic to be enamoured by the intricacies of St. Paul's Cathedral. This cathedral was founded in 604 A.D. Since then it has been reconstructed due to the London fire. The inside is immaculate and was filled for the royal wedding of Princess Diana and Prince Charles, Margaret Thatcher and Winston Churchill's funerals, and celebrations of the ending of WWI and WWII. The highlight of visiting the church will be attending a choir service sung by altar boys. Recenter yourself by sitting and enjoying the sweet sounds of choir songs echo off of the dome.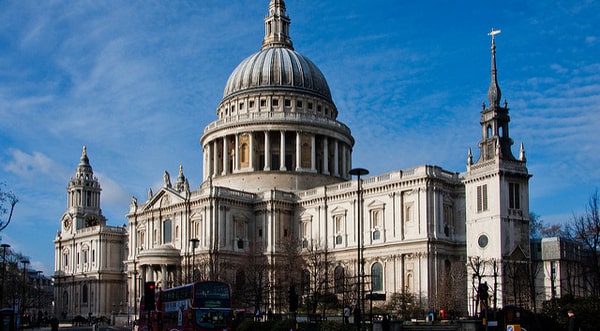 Markets, Markets, Markets
Bourough, Maltby, and Portobello. People watching, snacks, and souvenirs. Markets are a great way to see London in its everyday element. A market is where you can enjoy fashion, food, and shopping. Check out the Borough market for the fresh foodie inside of us all. This is London's oldest food market, which has been up and running for 1,000 years. If you're looking for a hipster place with the trendiest foods, Maltby market will tickle your fancy and tastebuds. The Portobello market is where you'll find unique and eclectic souvenirs to take home with you. Grab a coffee and wander the stalls until you find your perfect piece.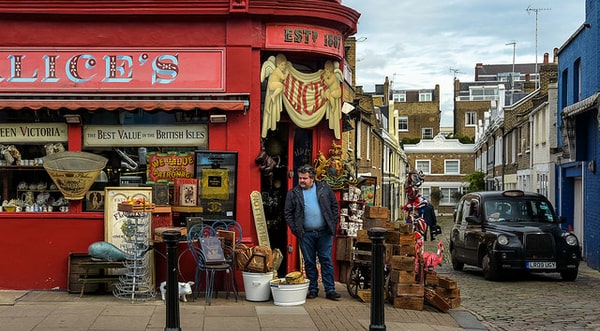 No, you can't quite possibly cover it all during your trip to London, but it would be fun to try wouldn't it? This city has something to offer for everyone. If you want free tourist attractions then you only need to walk around this city. If you want to splurge, you only need to walk around this city. Take advantage of these grand city streets rich with history and culture. Whether you go on a free walking tour or wander on your own, you'll find what you need for your holiday in London.